Wallpaper info
Download free numbers & code wallpapers for your computer!Desktop wallpapers created around numbers and code as the main wallpaper theme.

They are available in several (not every wallpaper set) screen resolutions(px):
1024x768,1280x960,1600x1200(4:3)
1366x768,1600x900,1920x1080,2048x1152,2400x1350,3840x2160(16:9)
1280x800,1440x900,1680x1050,2560x1600,2880x1800(16:10)
Update with new sets usually takes place 7 times per month.
Contributory Variant wallpapers.
"RGB Triplet" - third wallpaper edition (1280x960,1400x900)
Variant wallpapers
While connected to the overall theme,the variant wallpapers do relate to sport.
"Red Star Belgrade-wallpaper-3840"-(3840x2160)
Date:12/14/2021
"Partizan Ice Hockey Club wallpaper-2400"-(2400x1350)
"Red Star Ice Hockey Club wallpaper-2400"-(2400x1350)
"Partizan Ice Hockey Club wallpaper-2048"-(2048x1152)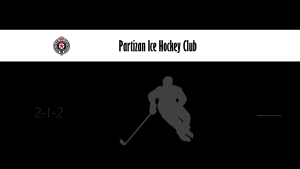 "Red Star Ice Hockey Club wallpaper"-(2048x1152)
"Partizan Ice Hockey Club wallpaper-1600"-(1600x900)
"Red Star Ice Hockey Club wallpaper"-(1600x900)
"Partizan Basketball wallpaper-1920"-(1920x1080)
Date:10/12/2021
"Red Star Basketball wallpaper-1920"-(1920x1080)
Date:7/26/2021
"PFC Krylia Sovetov"-(2880x1800)
Date:7/21/2021
"FC Partizan Belgrade-wallpaper-1600"-(1600x900)
Date:7/15/2021
"Red Star Belgrade-1680"-(1680x1050)
Date:7/9/2021
"FC Partizan Belgrade-wallpaper-1680"-(1680x1050)
Date:4/25/2021
"PAOK FC wallpaper"-(2400x1350)
Date:5/10/2021
"FC Zenit Saint Petersburg wallpaper"-(2400x1350)
Date:5/5/2021
"Red Star Belgrade-wallpaper-1920"-(1920x1080)
Date:4/27/2021
"FC Partizan Belgrade-wallpaper-1920"-(1920x1080)
Date:4/25/2021
"FCSB wallpaper"-(2400x1350)
Date:4/23/2021
"Olympiacos F.C. wallpaper"-(2400x1350)
Date:4/21/2021
"Partizan Basketball wallpaper-2048"-(2048x1152)
Date:4/15/2021
"Red Star Basketball wallpaper-2048"-(2048x1152)
Date:4/11/2021
"FC Partizan Belgrade-wallpaper-2560"-(2560x1600)
Date:4/5/2021
"Red Star Belgrade-wallpaper-2560"-(2560x1600)
Date:4/2/2021
"FC Partizan Belgrade-wallpaper-2880"-(2880x1800)
Date:3/28/2021
"Red Star Belgrade-wallpaper-2880"-(2880x1800)
Date:3/28/2021